One of the accidents took place in Montérégie, and the other in Mauricie. Both men were in their 40s.
Author of the article: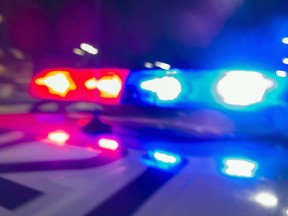 Two men in their 40s died in separate swimming accidents in Quebec on Saturday.
In the first case, which took place in the Montérégie municipality of St-Polycarpe, a 43-year-old man died after jumping into the water at Sablon beach from a platform with a Tarzan rope on Saturday afternoon.
"He ended up in the water and did not come to the surface," said Sûreté du Québec officer Nicolas Sholtus. "At this location, the depth of the lake is two to three metres."
When the man was eventually found, resuscitation manoeuvres were carried out by beach rescuers until help arrived. Emergency services had been alerted to the situation Saturday afternoon around 4.
Forensic identification services were sent to the scene, and the SQ's investigation is ongoing.
In the second case, the body of a 49-year-old man was discovered on Sunday after he went missing Saturday evening while attempting to swim across the Batiscan River in Mauricie.
Officers from the municipality of Mékinac were called to the scene around 7 p.m. Saturday after the man was lost from view in the water, near Notre-Dame-de-Montauban. He was accompanied by another person during the excursion.
"This morning, a command post, walkers, divers and a helicopter from the Sûreté du Québec were moved to the site to continue the search," Scholtus said. The body was recovered around 11 a.m.
On Saturday evening, firefighters had patrolled the river and raked the banks.
Sign up to receive daily headline news from the Montreal Gazette, a division of Postmedia Network Inc.
By clicking on the sign up button you consent to receive the above newsletter from Postmedia Network Inc. You may unsubscribe any time by clicking on the unsubscribe link at the bottom of our emails. Postmedia Network Inc. | 365 Bloor Street East, Toronto, Ontario, M4W 3L4 | 416-383-2300