Garrett Ostepchuk of Regina has been named to Canada's men's wheelchair basketball team for the upcoming Commonwealth Games in England.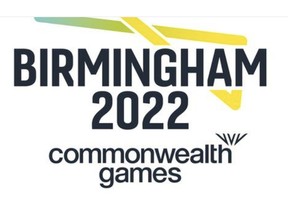 Garrett Ostepchuk of Regina has been named to the Canadian men's wheelchair basketball team that is to compete at the upcoming Commonwealth Games.
Competition in wheelchair basketball, which is played three-on-three, is to begin Friday and continue until Aug. 2 in Smithfield, England. The Games are to be based in Birmingham.
SOX AT HOME
The Regina Red Sox are to play host to the Medicine Hat Mavericks on Tuesday and Wednesday at Currie Field. Both Western Canadian Baseball League games are set for 7: 05 p.m.
On Monday night, the Red Sox were to play a doubleheader against the visiting Mavericks. Regina carried a 25-19 record into the twin bill.
Entering Monday's games, Mike Kenney of the Red Sox had a league-best batting average of .402. Regina's Nate Bach had 38 RBI, one behind co-leaders Jimmy Costin (Brooks Bombers) and Bryan Reyes (Moose Jaw Miller Express).
RUGBY RESULTS
The Regina Rugby Union held two senior men's 15s matches Friday at Regina Rugby Park, where the Regina Rogues defeated the Regina Highlanders 57-10 and the Campion Grads beat the Regina Condors 46-24.
In a senior women's 10s match on Thursday, the Regina Rage defeated the Regina Ravens 34-10.
The sports world is ever-changing, as are the times. Supplement your steady diet of sports coverage by subscribing to the Regina Leader-Post's 306 Sports Fix newsletter. Each week, sports editor Rob Vanstone will provide additional commentary on the Roughriders, Pats and other teams/sports of interest, along with a peek behind the curtain. Click here to subscribe.
Regina Leader Post Headline News
Sign up to receive daily headline news from Regina Leader-Post, a division of Postmedia Network Inc.
By clicking on the sign up button you consent to receive the above newsletter from Postmedia Network Inc. You may unsubscribe any time by clicking on the unsubscribe link at the bottom of our emails. Postmedia Network Inc. | 365 Bloor Street East, Toronto, Ontario, M4W 3L4 | 416-383-2300