He jumped into the water and did not immediately surface.
Author of the article: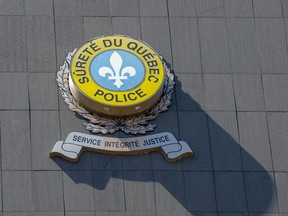 A 43-year-old man has died following a swimming accident Saturday in St-Polycarpe.
Emergency services were alerted to the situation around 4 p.m.  Saturday.
"The man in his 40s had jumped into the water from a platform where there was a rope swing," Sûreté du Québec spokesperson Nicolas Scholtus said.
"He found himself in the water and did not surface. At that location, the depth of the lake is two to three metres."
The man was eventually rescued and the beach's lifeguards performed resuscitation manoeuvres until emergency services arrived.
He was in critical condition when transported to a hospital.
Forensic technicians have been asked to examine the scene, Scholtus said.
Montreal Gazette Headline News
Sign up to receive daily headline news from the Montreal Gazette, a division of Postmedia Network Inc.
By clicking on the sign up button you consent to receive the above newsletter from Postmedia Network Inc. You may unsubscribe any time by clicking on the unsubscribe link at the bottom of our emails. Postmedia Network Inc. | 365 Bloor Street East, Toronto, Ontario, M4W 3L4 | 416-383-2300