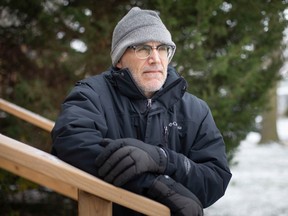 A local environmental group is calling on newly-elected city council members to move quicker on implementing climate change initiatives to help reduce emissions and protect the community from devastating storms, floods and heatwaves.
"The city has different plans on the books and has for a number of years," said Citizens Environment Alliance co-ordinator Derek Coronado.
Windsor Star Headline News
Sign up to receive daily headline news from the Windsor Star, a division of Postmedia Network Inc.
By clicking on the sign up button you consent to receive the above newsletter from Postmedia Network Inc. You may unsubscribe any time by clicking on the unsubscribe link at the bottom of our emails. Postmedia Network Inc. | 365 Bloor Street East, Toronto, Ontario, M4W 3L4 | 416-383-2300
"What we've sort of seen over that time as well is there's a distinct implementation deficit at the city between what's on the books in terms of plans and what's actually happening on the ground.
"We need to see that deficit or that gap closed in order for climate action to really be considered an emergency action," Coronado said. "They're not acting as if it's an emergency."
He pointed out the city passed a climate emergency declaration in 2019, following widespread, record flooding two years before.
"The Community Energy Plan is really the most significant in terms of community-wide climate action, and the resilience plan, it's called the Climate Adaptation Plan," Coronado said. "Those two plans are quite substantial however the city's already fallen behind on their own timelines within those plans to implement certain actions.
"We know what the problems are and implementation is really the key issue."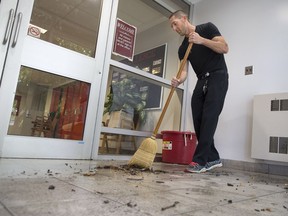 Coronado said inadequate funding is a roadblock and the city over the years has underfunded its environmental sustainability and climate change department.
He added the city needs to focus on innovation and funding and provided the "stark example" of the city not taking advantage of federal grant offers to fund zero-emission vehicles for municipal fleets, specifically public transit fleets.
"There are billions of dollars being offered by the federal government," Coronado said.
"Transit Windsor instead has continued to purchase diesel vehicles which commits the city to decades into the future of supporting fossil fuel even though the federal government is offering to pay for zero-emission vehicles."
Citizens Environment Alliance has issued its Environmental Priorities for Greener Windsor 2022-2026 plan, which includes calling on the city to become champions for creating a more climate-resilient, low-carbon, livable city for all by fully funding climate emergency targets and to provide dedicated, secure and equitable funding by implementing new revenue tools to fund climate action.
Recommended from Editorial
The alliance wants the city to implement the active transportation plan sooner, including complete streets, and accelerate the timeline for zero-emission fleets for Transit Windsor and other city fleets.
The call also includes a fair stormwater charge that will make polluters pay for stormwater reduction and flood protection projects, a parks master plan focused on increasing greenspace with adequate financing and an expansion of amenities that protect public health such as shade areas, water fountains and washrooms in public parks.