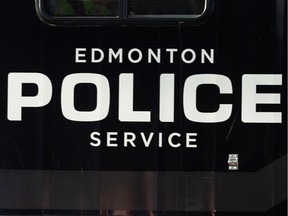 Edmonton city police are investigating after a suspicious fire at an apartment building Friday night.
Shortly after 7 p.m. on Friday, the Edmonton Police Service (EPS) responded to the report of a suspicious fire inside an apartment building near 117 Street and 108 Avenue.
Cheryl Sheppard, spokesperson for the EPS, said the building was evacuated to ensure the safety of all building residents. She added that three people were treated for minor injuries.
The cause of the fire is undetermined, but police, with the assistance of Edmonton Fire Rescue Services (EFRS), continue to investigate. However, Sheppard said the circumstances appear to be "suspicious in nature."
The areas between 116 Street and 117 Street, as well as 108 Avenue and 109 Avenue, were closed as of 9: 30 p.m. on Friday.
Edmonton Journal Headline News
Sign up to receive daily headline news from the Edmonton Journal, a division of Postmedia Network Inc.
By clicking on the sign up button you consent to receive the above newsletter from Postmedia Network Inc. You may unsubscribe any time by clicking on the unsubscribe link at the bottom of our emails. Postmedia Network Inc. | 365 Bloor Street East, Toronto, Ontario, M4W 3L4 | 416-383-2300